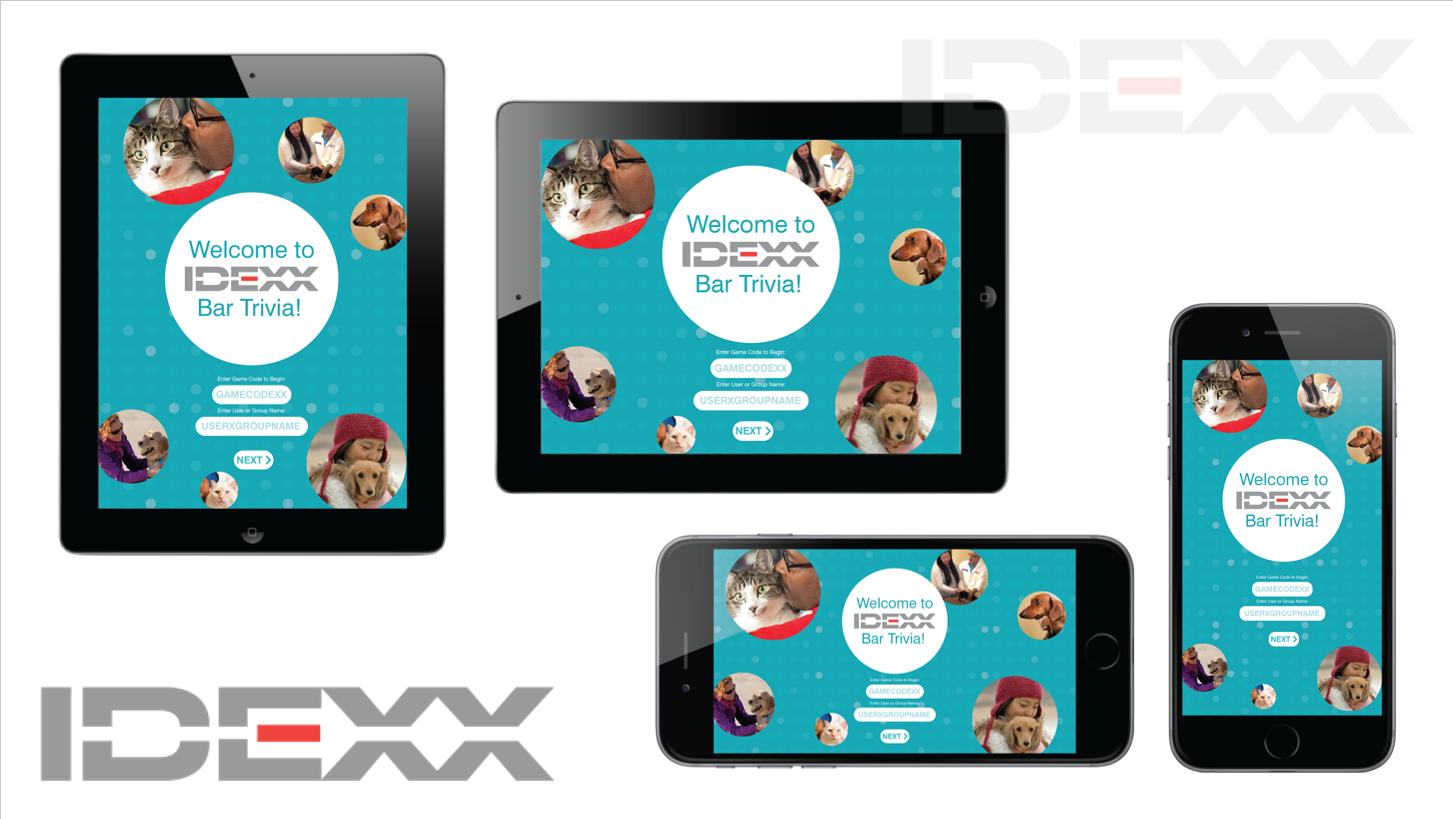 IDEXX Game App Opening Screen
Welcome screen to enter username and game code before beginning a new game.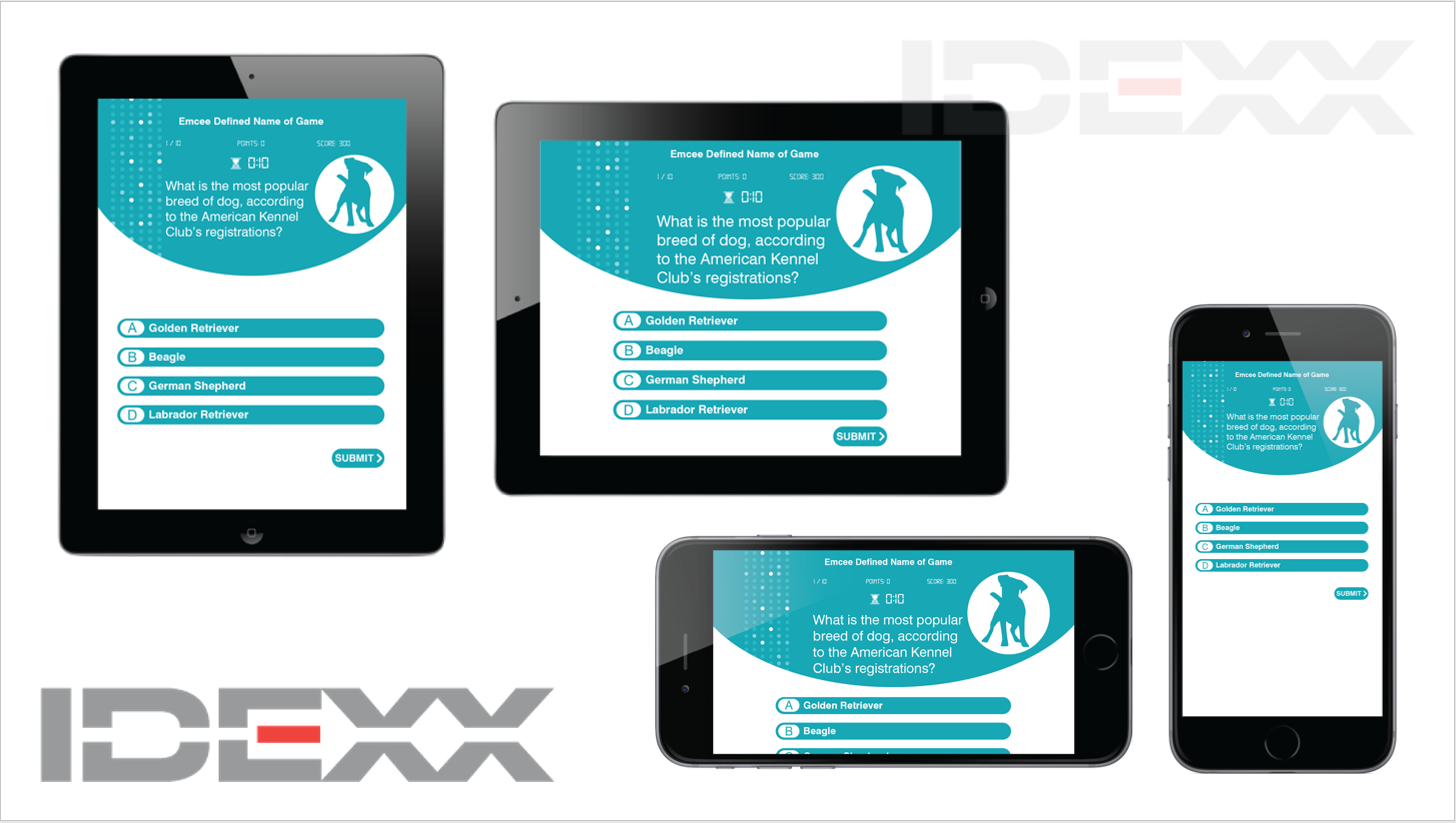 IDEXX Game Example Question About Dogs
Question screen with 4 possible answers.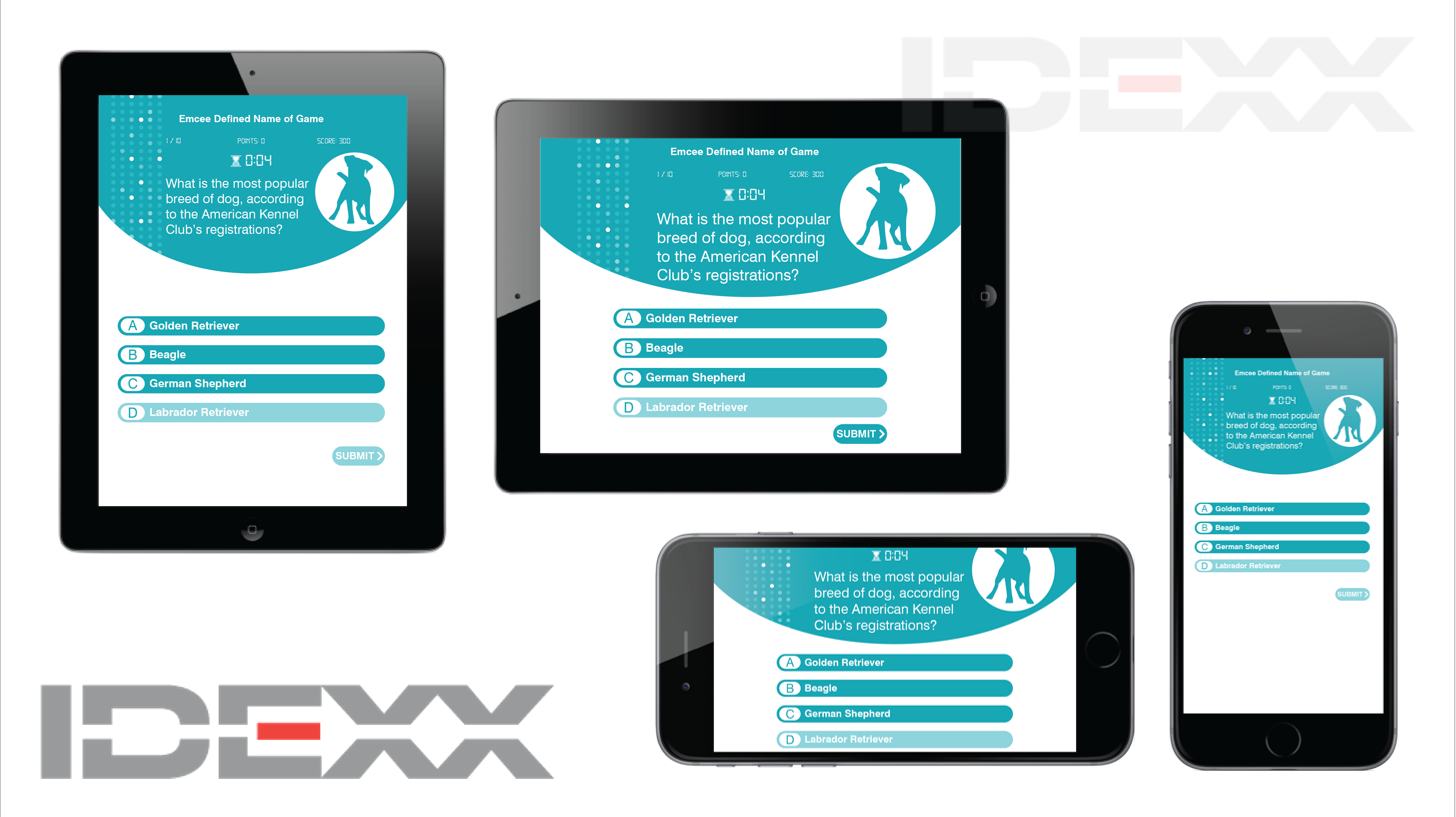 IDEXX Game Example Answer About Dogs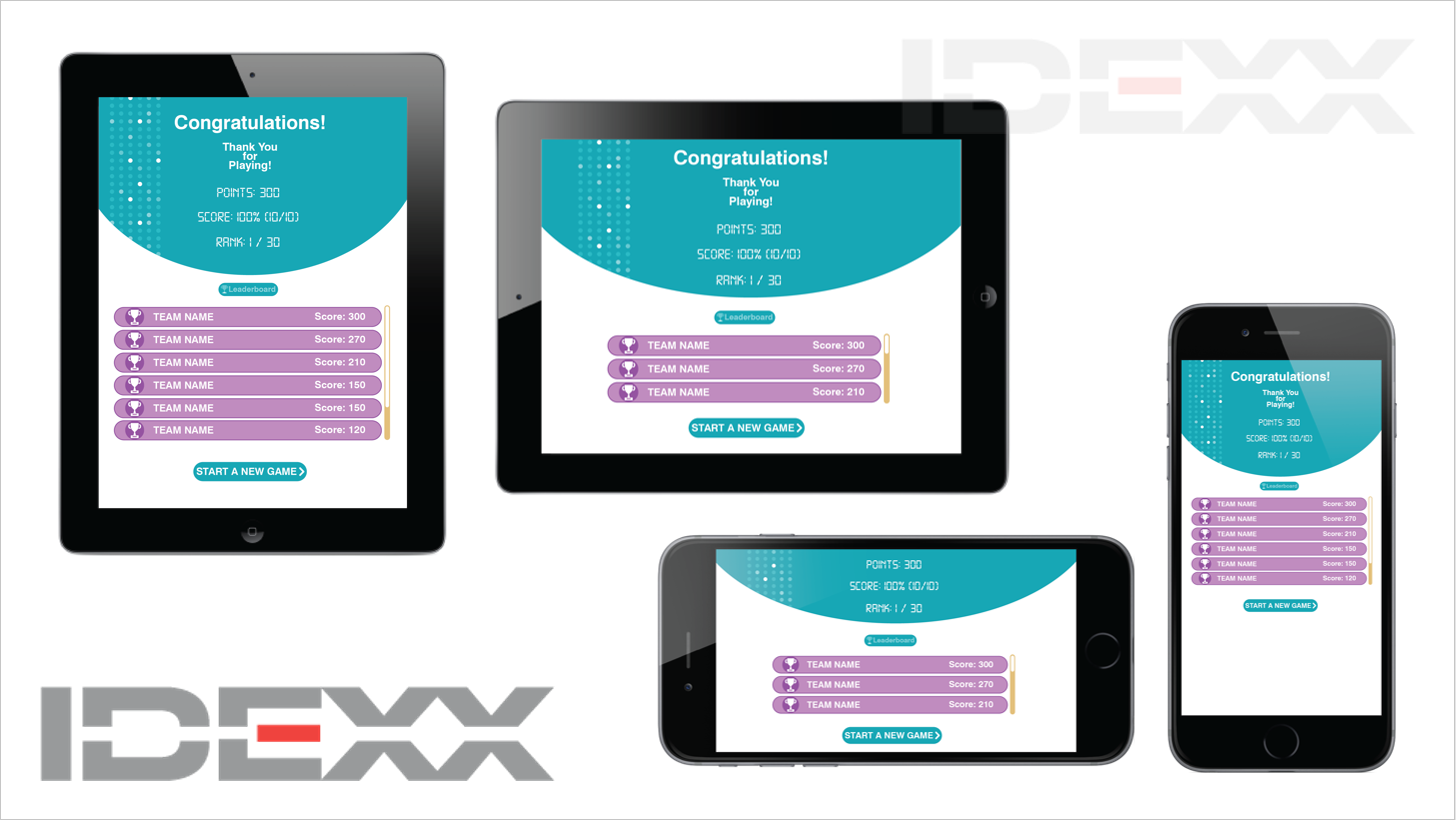 IDEXX Game Example Leader Board
Score screen showing rank and total number of points.
IDEXX Game Example Q&A About Llamas
New question (to show color change).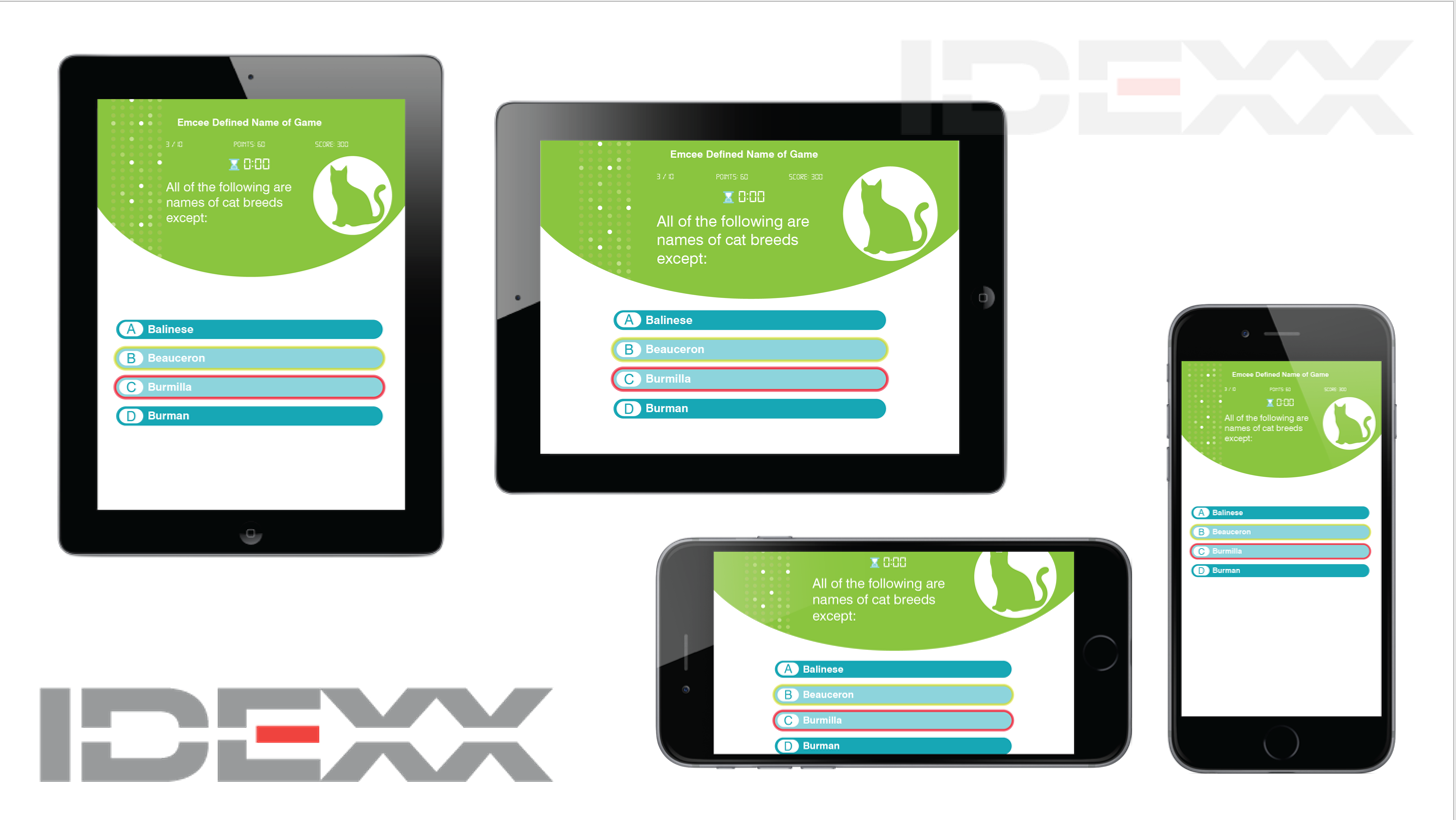 IDEXX Game Example Q&A About Cats
Another example of use of brand colors through question changes.
Augmented Reality Opening Background
Augmented Reality background for IDEXX project. A 3D animated dog and bed will added by HyperActive collaborators. Scene 1: Dog in home kitchen.
AR Vet Office Background
Scene 2: Vet office visit.
AR Vet Lab Background
AR Vet Computer Desktop
Scene 4: Vet office employee viewing changing screens on monitor.
AR Vet Office Return Background
Scene 5: Back in one of the vet rooms.
AR Fenced-In Backyard Background
Scene 6: Back at home, playing in the backyard.